SugarBearHair is all the rage on Instagram these days thanks to celebrity endorsements by the Khardashians, but do these best-selling vitamins for hair growth and thickness actually work?
Thick and lustrous hair is on every woman and man's wish list, so the notion that healthy hair growth can be achieved simply by eating these "DELICIOUS" gummy bears, well that's certainly an intriguing prospect worth exploring…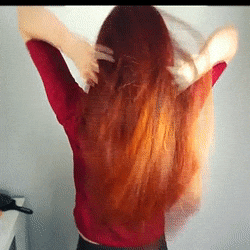 "Gorgeous hair is the best revenge."
                      -Ivana Trump
From a marketing standpoint SugarBear Hair Vitamins has it down pat, but the bottom line is this: results are based on lifestyle factors and what your own hair can achieve.
Heredity, diet and overall health are key factors when it comes to your hair game. If you're dealing with emotional stress, hormonal imbalances or have an iron deficiency, this will contribute to hair loss and dampen the efficacy of any hair vitamin.
Not to say that SugarBearHair is a scam and doesn't work; it may be able to provide assistance with achieving more vibrant hair.
Let's just put it this way: if you're hoping to achieve Khardashian-like hair after taking 3-months worth of SugarBear Hair Vitamins, you're bound to be disappointed. Those ladies have their Armenian roots to thank for their thick manes, not SugarBearHair.
Like with other hair growth vitamins, results for SugarBearHair will vary by person. For some people it works great, for others it doesn't:
"Still waiting for results. It's been 4 months and nothing, 
 very disappointed."  
                   - 

Amazon Customer
"I broke out like crazy after taking these vitamins..." 
                   - Amazon Customer
"These vitamins worked great. My hair grew and became 
stronger and I saw a difference in my nails as well!"
                   -Amazon Customer
Are you using SugarBear Hair Vitamins? Let me know how that's going for in the comments section at the bottom of this page.
SugarBearHair vs Other Hair Vitamins 
Although I've never tried SugarBearHair, I'm no stranger to taking hair growth supplements. I've used both Fountain's Hair Molecule formula and Hairfinity, with decent results:
Fountain's Hair Molecule is a liquid complex comprised of Silicon, Biotin and Hyaluronic Acid. They use Xylitol (sugar alcohol) as their sweetener, so it's pleasant enough to drink straight. Goes great in smoothies, too.
Hairfinity is a hair supplement available in capsule form, and more recently as a chewable with the release of their Candilocks Chewable Hair Vitamins. It's comprised of vitamins, minerals and amino acids that have been clinically proven to promote hair growth:
Hairfinity Ingredients
I definitely noticed Hairfinity makes my hair thicker and shinier after about 1/2 months of taking 2x capsules per day. And because I've had success with this product, I'm not exactly jumping to try SugarBearHair… 
Sorry, but being more "fun to eat" and "smelling delicious" aren't exactly selling points for me; I care more about results. They also use FD&C Blue 1  to achieve that artificial blue color, which is a turn-off to a health-conscious consumer like myself.
And according to independent testing conducted by Labdoor, SugarBear Hair Vitamins contain relatively high levels of lead, as compared to other lab-tested hair supplements. For example if you were to take  just one extra gummy bear above the recommended serving size (2 per day), you will have exceeded California Proposition 65's safe limit for lead!
SugarBear Hair Ingredients
Besides the fact that these hair vitamins are loaded with sugar to make it taste "DELICIOUS," there isn't much distinction between SugarBearHair and Hairfinity with respect to its vitamin and mineral content.
The key ingredient found in both SugarBearHair and Hairfinity? Biotin (vitamin B7), known to improve the keratin infrastructure that makes up hair, skin and nails.  SugarBearHair contains 5,000 mcg of Biotin, whereas Hairfinity has 2,500 mcg.
So if you're already taking a multi-vitamin like Jamieson Multi 100% Complete Vitamin which costs $18 bucks for 90 capsules, you might as well complement that with a 5,000 mcg Biotin supplement which costs $10 or less to achieve the same effects as you would with buying SugarBearHair vitamins.
With SugarBearHair you'll pay at least $30 for a 1-month supply (60 gummy bears) and a whopping $90 for a 3-month supply!  It doesn't take a mathematically-inclined person to figure out that this is a rip off considering you can buy 3-months worth of multi-vitamins and biotin supplements for waaay less. 
Other important ingredients for healthy hair growth: Protein and Iron, both of which are missing from SugarBearHair and Hairfinity. Protein serves as the building block of hair, and iron is responsible for carrying oxygen to your roots. That being said, make sure you're getting the daily recommended amount of protein and iron by including eggs, nuts, tofu, oily fish, beans, peas and lentils in your diet. That will definitely have a positive impact on your hair growth alongside the very best hair vitamins.
An important note of caution: if you're already taking a multi-vitamin, I don't recommend taking a hair vitamin supplement simultaneously. There's such thing as taking too much vitamins, especially with the B vitamins. And ironically enough, too much vitamin A can cause hair loss! So be careful.
---
AFFILIATE DISCLOSURE

This website contains affiliate links, which means Jennie may receive a percentage of any product you purchase using the links in the articles or advertisements. You will pay the same price for all products and services, and your purchase helps support this online space.